http://www.poweredparaglidingontario.com/wp-content/uploads/2014/12/logo-v1-300x137.png
0
0
Andre Zeman
http://www.poweredparaglidingontario.com/wp-content/uploads/2014/12/logo-v1-300x137.png
Andre Zeman
2015-05-04 19:39:17
2015-05-06 19:39:41
May 4/15 - Will started his PPG training.

Nice late afternoon at the field.
Lawrence brushed up on his kiting skills.
Darren has his license and gear but since he finished his training and purchased equipment he has not flown since. This was refresher on ground handling with paraglider and later paramotor. He is ready to start flying next time.
Robin added 3 more flights to his log. 2 reverse inflations in low wind and one forward. All take offs good and all landings good. Robin has 17 flights.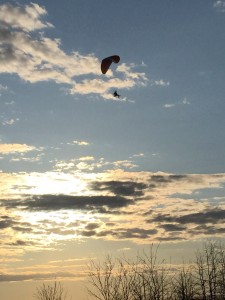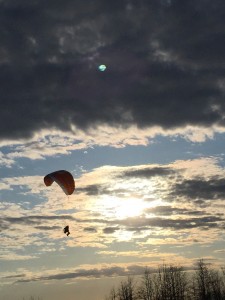 http://www.poweredparaglidingontario.com/wp-content/uploads/2014/12/logo-v1-300x137.png
0
0
Andre Zeman
http://www.poweredparaglidingontario.com/wp-content/uploads/2014/12/logo-v1-300x137.png
Andre Zeman
2015-05-02 09:00:06
2015-05-02 09:01:10
May 1/15 - Lawrence, Robin and Darren