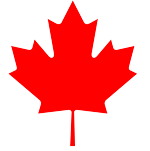 How do I become licensed?
Complete the following steps for everything you need to fly PPG legally: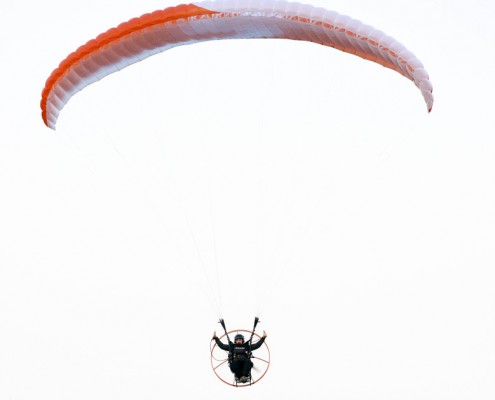 1. Learn how to fly powered paraglider
You complete:
30 solo flights
for total of 5 hrs of flight time
under my guidance and supervision – I am a Transport Canada Certified Instructor.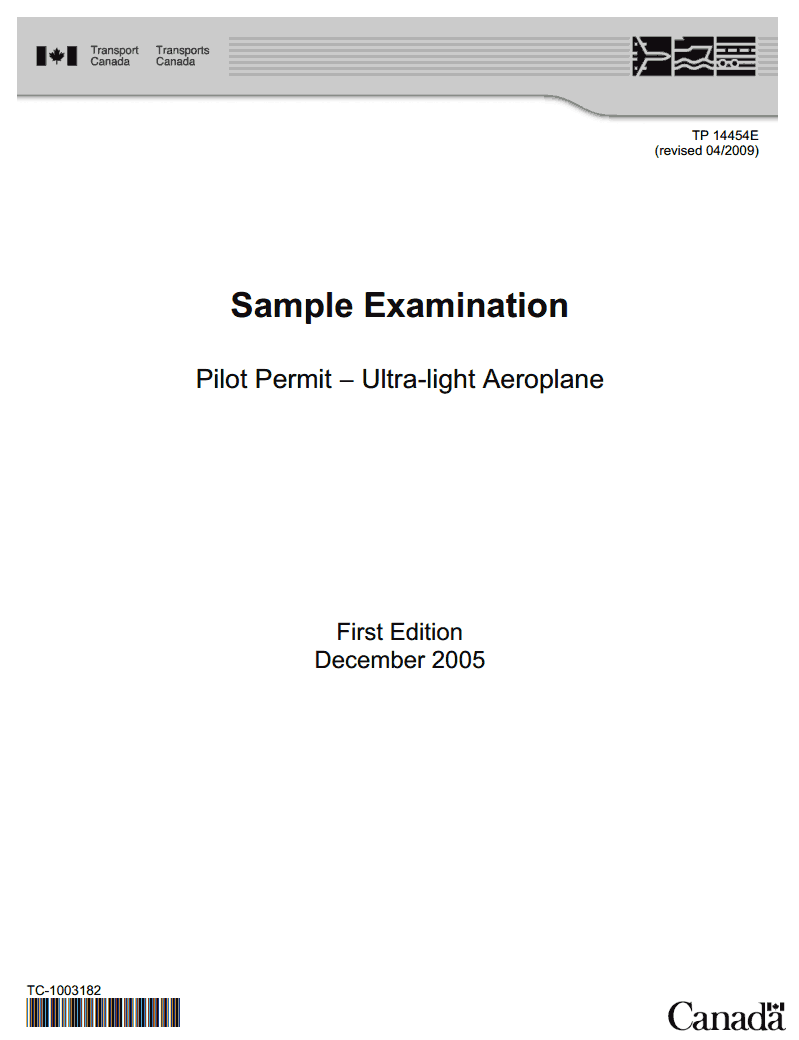 2. Pass Transport Canada written test
You will study from:
You need to call 905 679 3477 Monday to Friday 8 am to 4 pm to make appointment to write the ULTRA exam.
Address:
Transport Canada – General Aviation
Hamilton Transport Canada Centre
9300 Airport Road Unit 450
Mount Hope, ON
L0R 1W0
You need to bring:
TC medical certificate
picture ID
Student Pilot Permit
Letter of recommedation from me to write this exam
Logbook showing minimum of 2.5 hours
$ 35.00 (no cash)
Other centers listed HERE.
Ultralight pilot license application.
3. Apply for an Ultralight pilot license
To get licensed as PPG pilot you will fill out this form:
Then send it to me to along with your log book to fill out the instructor part. I will fill it out, certify your log book and mail it back to you along with letter of competency.
You will then fill out this form:
Make sure you have all this:
Letter of competency signed by me
Copy of your passport
2 X Passport photo signed by guarantor
Copy of your Medical Category 4 certificate
$55.00 Cheque to the Receiver General of Canada
Personal Log Book showing 5 hours and 30 take-offs and landings certified by me
Test results from Transport Canada exam ULTRA stating "Pass"
Application for aviation booklet
application for ultralight permit
Mail it all to:
Ontario Region
4900 Yonge Street, 4th Floor
North York, Ontario
M2N 6A5
Telephone: (416) 952-0230
Fax: (416) 952-0196 / 1-877-822-2129
Fee Payment: (416) 952-0400 / 1-877-250-4888
E-mail: CASO-SACO@tc.gc.ca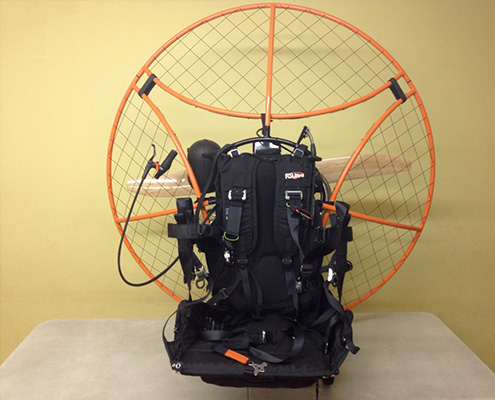 You buy
Only equipment approved by me will be used for training due to safety reasons. There are too many Ebay or KIjiji "specials" that are not airworthy – buyers be aware. You can purchase your gear before the course and use your own for learning – please discuss purchase with me so you do not buy something inappropriate.
You may also need accessories:
radios
helmet
windsock
training harness
wind meter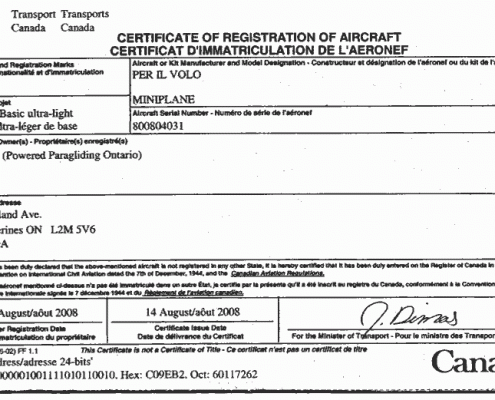 Aircraft Registration example.
5. Register your aircraft
You will register your powered paraglider with Transport Canada.
I can register your paramotor on your behalf as this is quite complicated procedure to figure out if you have never done it before.

My fee is $ 100 to complete the processor $50 if you purchased the paramotor from me.
This is in addition to the $ 110 registration fee that goes to Receiver General.
Read more HERE
6. Arrange for liability insurance
Purchase $500 000 Cad third party liability insurance through Silver Wings Plan from Marsh Canada. Approximately $10.00 per month.
You have now completed everything you need to fly PPG legally.