So you are new pilot…. You have purchased your equipment,  have a fresh license and your paramotor is registered….  You are ready to fly but you are not quite sure how to plan your flying days depending on weather forecast….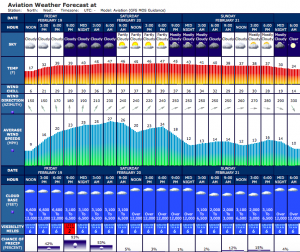 I Use AeroWeather – iPhone / Android App
Weather Web Sites I Visit
– Three day forecast for Niagara Falls – USA AIRnet:
I keep checking the above site for any changes to the forecast until the day before I am planning to fly.
Again, if you are  planning to fly somewhere else and not in the Niagara Region you must change the airport codes to the closest airport to the area where you will be flying. 
Happy flying
Andre