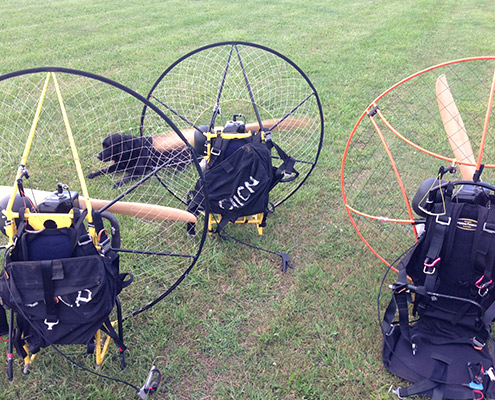 We also stock new paragliders and paramotors for sale.
After 17 successful seasons of teaching PPG it is clear to me that proper equipment makes a huge difference in traning success. Foot launching powered paraglider is not an easy task and gear that does not fit the pilot like a "glove" will be terrible to work with.
We are the only school in Ontario that has 7 different training paramotors to choose from to match these perfectly to students based on their weight, size, age, level of skill etc.
We also stock new paragliders and paramotors for sale. This is invaluable as you can feel and try on different units before you purchase.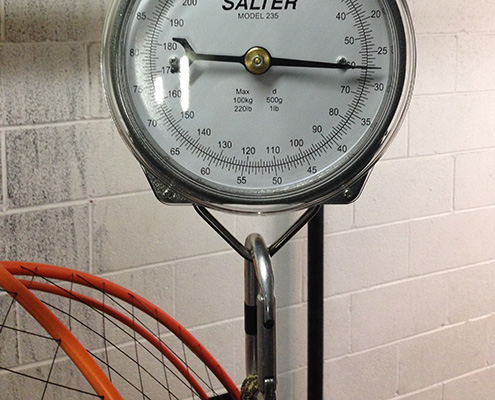 You can save your self few bucks by buying something second hand on line but you will not save money in the long run.
If you order your paramotor on line, you may may be unpleasantly surprised. 65 lb does not sound like a lot but when your unit arrives and you try to strap it on your back you may realize that the machine is simply too heavy or too awkward to work with or perhaps the harness is too small. Used gear, that is another story. I have seen it all, units from Ebay or Kijiji…
with paraglider so porous and heavy that would not get off the the ground
with paramotors that came with harnesses too small so getting into seat was impossible,
with wrong propellers so motors did not produce enough thrust
with exhaust systems that would disintegrate after couple hours of flight time
machines that did not want to start or run
and most importantly, complete lack of parts and support
You need to feel the paramotor, lift the paramotor, strap on the paramotor and get suspended in a simulator. This is the only way to be sure that the unit will be a good fit and work for you. If you can't do this before purchase, you may waste your money.
Our paramotors come from 2 sources
Miniplane is manufactured in Italy and it is the lightest unit on market. With venerable TOP 80 engine, this unit makes PPG training a dream.
Kangook by RS Ultra manufactured in Quebec. Very nice and strong design with some unique features. Completely plug and play. Complete line of equipment from the lightest back pack to commercial type of Tandem. I supply them with this choice of the motors:
Fly EVO 2 by Italian company Vitorazzi for 130 to 175 lb pilots
Moster Classic 185 by Italian company Vitorazzi for 175 to 300 lb pilots
Top reasons to purchase Kangook from RS ULTRA
Please call or email for prices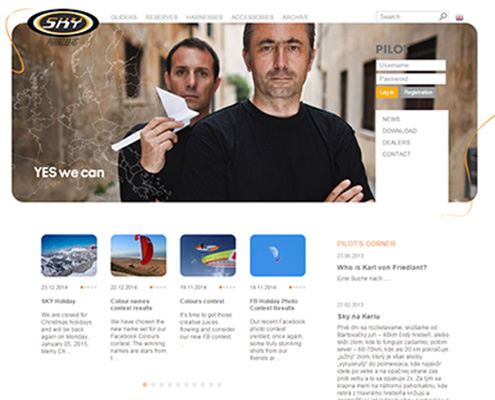 Paragliders are from Sky Paragliders
Our paragliders come form Sky Paragliders.
This ISO certified company that started in 1988 produces amazing paragliders that will satisfy any beginner, intermediate or competition pilot.
Cima PWR is the choice of the glider for beginners.
If you have hundred or more hours you may want to get faster and more agile wing – such as Flux or get Zorro for extreme speed.
Please email or call for prices.